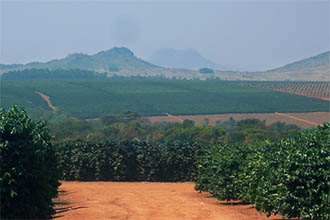 Malawi AA
Our newest micro-lot offering comes from the East African nation of Malawi. We are excited to add this coffee to our catalog; this is the first time we are offering Malawian beans.
This exceptional lot is farmed and milled by a Cup of Excellence recipient, Sable Farms, who produce high quality beans and provide Fair Trade wages for their farmers.
Malawi AA, Sable Farm is a clean, flavorful cup, typical of many high-quality washed coffees. Well-balanced and crisp with hints of citrus, this Malawi stands on its own as a fantastic, unique brew from a country that promises many more lots of fine specialty coffees in years to come.
Several brewing methods deliver this coffee's potential. Its delicious using a pour-over, automatic drip, french press, and even iced.